We are a family run business based in South Birmingham. There's Gemma, John, Dave, plus our crew of helpers.  We offer Wedding & Event Hire Services in and around the West Midlands and surrounding areas.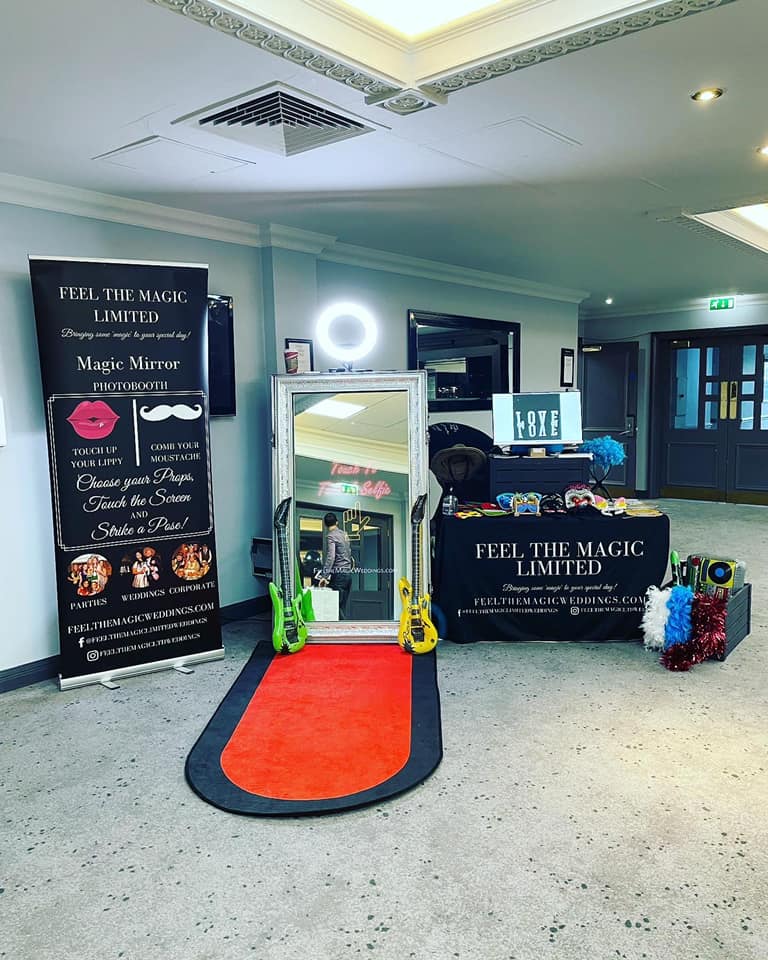 Performing successful events for over 5 years
We have been in this business industry for around 5 years. During this time, we have expanded our collection of products from one Magic Mirror Photo Booth to two, plus a range of different products to help make your Wedding or Event memorable.  
Bringing the Magic to your Special Day!
Looking after your guests and ensuring they are having a great time is something we are passionate about.  We often get great feedback saying how much they have enjoyed using the Magic Mirror Photobooth and how friendly and accommodating our team are.
Absolutely perfect from start to finish. A bespoke custom letter combination wasn't too much trouble and Gemma was outstanding on the night with the photo mirror, and so lovely too!! The photo book is amazing, a whole evening of fun memories. We're over the moon and so grateful, thank you both so much 💕💕💕💕💕💕💕
Absolutely amazing company, everything was perfect for our wedding, sweet cart was loved by kids and adults. Love letters and post box beautiful features for the room and the magic mirror we had for the evening was amazing and so much fun for everyone. We had to change our date 3 times due to covid and they were fab and so helpful, they always got straight back to us when we messaged them. Lovely people too ❤️ thank you so much
Amazing experience for our presentation yesterday evening!! Thank you both so much so professional and hard working